~~~   Probiotics deliver Cellular Bio-Availability. Vitamins Protocol provide Healing Nutrients. Synergy for Cure. Heal Chronic Conditions.  ~~~
Probiotics-for-Health Blog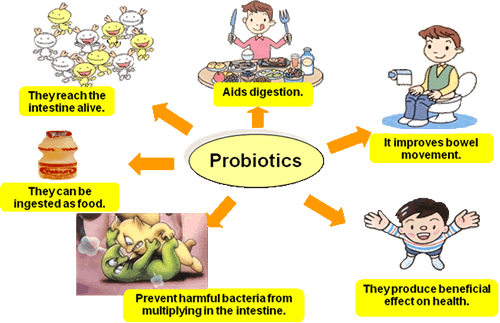 A BIG Warm Welcome to my Blog! When Health matters, this is the place you want to be!
What I write/share here or refer to certain published medical papers are in direct relations to my own experience and does not necessary reflect a recommendation to anyone. My own research and application of the Probiotics Supplement, Fermented Food Diet and Vitamins Protocol is specific to my own health condition.
My experiential sharing is FREE! but they are not ultimately decisive for anyone in particular. It is intended to add knowledge and value to my fans and readers! Take my experiences as a short-cut lesson to apply to your own personal conditions. That is my sincerest advise, if you call call it that! LoL :-)
Do subscribe to my RSS feed (see column on the left) to be notified of all new updates from Probiotics for Health Blog, including posts about new resources, reporting of new findings, additional useful information and newly published medical papers, updates on latest news, important postings on probiotics and much more!
New to RSS Feeds? Learn how to use an RSS reader to follow websites and blogs like this one!
This blog doesn't support traditional comments, instead I post each item on my Facebook Page where you can 'LIKE' and discuss all the new articles and topics there. The Social Media Platform is more interactively friendly and casual! Express yourself there. :-)
However, there is a 'LIKE' button below you can click on. Do leave a general comment below about how you feel about this Blog. I hope there are some answers here you can take home with you!
Feb 10, 2013
Good News For Chocolate Lovers!
By Dr. Shannon Sarrasin
Just in time for Valentine's Day, a promising 2012 study of cocoa on our cardiovascular health. The study is a meta-analysis, meaning that it combines the results of several independent trials. It looked at many different factors to do with our cardiovascular health such as blood pressure, lipid (fat) profiles, fasting blood sugar/insulin, inflammatory mediators and the proper functioning of our blood vessels.